About Texas Family Services
Texas Family Services is a Geriatric Case Management and Housing Referral company that consists of Social Workers and Nurses. We have been working with Austin area seniors in their homes for the past 8 years and are continuing to expand our services to outside locations.
Additionally, we have extensive hospice, home health and case management experience. Texas Family Services would welcome the opportunity to assist anyone with their various psycho-social needs.
History
Established in 2010
Texas Family Services was founded in Austin Texas by Licensed Clinical Social Worker, LCSW. Texas Family Services is not only able to assist seniors and families in finding quality living options but also get them the needed resources and support they need.
In 2013 Texas Family Services expanded its services to offer Geriatric Case Management Services. Which include:
Comprehensive Geriatric Assessment
Driving Assessments
Counseling
Crisis Intervention
Advocacy
Planning
Home Evaluations and Modification
Medication Review and Management
Advanced Directives and Estate Planning
Financial Management and Bill Pay
Care Coordination
Consultation
Long Term Planning
Housing Referrals
Guardianship
Community Resources and Referrals
Support
Available 24 Hours a Day
Tailored Care Plans to Address Needs
Transport and Attend Doctor Appointments
---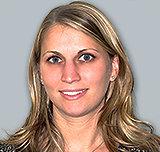 Ariel Rosenbaum-Goward, LCSW, C-ASWCM, TxCG
Geriatric Case Manager
Email: ariel@txfamilyservices.com
Ariel knew early on that she enjoyed working with seniors and helping others. She received her undergraduate degree in Social Work from Georgia State University. While working on her degree she also received a Certificate in Gerontology. After graduating Ariel went to The University of Georgia where she earned her Masters of Social Work degree.
After beginning her Social Work career in Atlanta, Georgia, Ariel relocated to Austin. She began working for a hospice and home health company. In 2010, while still working as a hospice social worker, Ariel started Texas Family Services (TFS). TFS was founded to help families find housing options for seniors. Ariel had already toured and worked in many of the communities so it was a natural fit.
In 2013 Ariel expanded TFS to also include Geriatric Case Management services. In 2013 Ariel's grandfather's illness found her helping to navigate the complexities of his care. The guidance she provided in managing long-term care insurance, private caregivers, and the medical professionals helped to alleviate family stress. Throughout this personal experience, Ariel recognized how important case management services are to seniors and their families.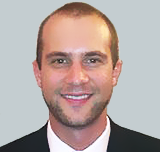 Corey Goward
Senior Advisor
Email: texasfamilyservices@gmail.com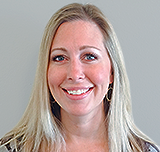 Jayme Kane, RN
Registered Nurse